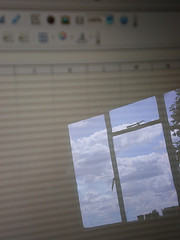 VMware announced that it is launching Cloud Foundry, a move that will put the company smack dab in the center of the Platform as a Service (PaaS) market. The project is in Beta for now.
As I wrote in Understanding the Different Levels of Cloud Computing, PaaS "…provides a platform on which you can build applications usually linked to a particular vendor." VMware is traditionally known as a company that provides the software to build out virtual machines, a key component in building and deploying private clouds, so this takes them in a new direction.
Geva Perry, writing on his Thinking Out Cloud blog, says what's interesting about this offering is that it offers a series of VMware branded services such as data and messaging services, but also uses an open architecture that enables enterprises to link other non-VMware services. This is in contrast to Salesforce.com, whose PaaS offering is really designed to lock you into the Salesforce platform (which is fine if that's where you're working, not everyone is about customer relationship management).
This is an intriguing offering for any IT pro because it provides a central place where you can build your cloud infrastructure with a mix of public and private services. Now what's really interesting here is the open nature of this platform. If it's truly open, and depending on how flexible the API is, perhaps you could also connect the whole kit and kaboodle to your monitoring tool. Imagine how that would be?
I'm not certain this is possible having just seen the picture of the architecture in the blog post, but if it were, it opens up some interesting possibilities as it would allow you to have the means to monitor your entire system from a single view, a pretty attractive idea.
If it's not that easy to connect to an external monitoring system, it should be because this type of connectivity has to become a priority. IT pros need to have the tools to monitor the whole system wherever it resides and a tool like this that mixes services should provide that.
Photo by jenny-bee on Flickr. Used under Creative Commons License.