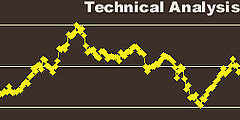 Back in September, 2009 when Adobe laid out $1.9 billion to buy web analytics firm Omniture, there was a lot of speculation about just what Adobe would do with it.
At the time, Adobe's enterprise business wasn't as built out as it is now. Many speculated that they would use it to help web developers test and measure the popularity of different designs, which made sense in the context of their business at the time.
Turned out that Adobe had bigger plans than that and it began to come together when it purchased Web Content Management vendor, Day Software last July. That gave Adobe the tools to build the site (Creative Suite), manage the site content (Day CQ5) and measure and analyze the site traffic (Omniture).
More recently, Adobe held an entire summit devoted to Omniture where they announced  a series of products to help designers, developers and marketers better understand their sites and what works to attract and keep customers engaged. In addition, and perhaps more important, the new tools provide insight about what customers are saying about you in social channels.
This type of data analysis gives you insight across your delivery channels, and is important in its own way as the information you get from other business systems including your Business Service Management (BSM). While BSM might give you a different kind of view of your business, the data you get from your web site could prove just as valuable because it gives you insight into your customer behavior and how to get them to take action (buy).
Ultimately, buying and selling is what any business is all about and the more data you bring to the table, the greater your chances of finding success.
Photo by hardeep.singh on Flickr. Used under Creative Commons License.