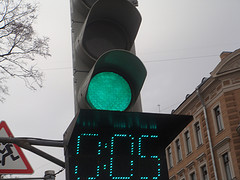 Box.net, the plucky online and storage and collaboration play got a $48 million boost from venture capitalists recently. If you're wondering why you should care, it's because it shows that the VCs are backing the Box approach to software and that could have big implications for you moving forward in terms of enterprise software.
Box CEO Aaron Levie has never been shy about his disdain for the way enterprise software is sold or how difficult it is to use. In his view, enterprise software should be as simple to use as consumer software and for too long it's been the opposite. He wrote on a blog post announcing the funding:
The world of enterprise information technology is changing dramatically. Prohibitive pricing models, inflexible infrastructure, and lack of end-user satisfaction are all unsustainable in today's business environment
If you're an IT Pro, that description has to sound familiar. Most enterprise software is expensive, difficult to maintain and end users generally don't love their applications. Levie's company is hoping to change the way enterprise software works by providing storage, collaboration and file sharing tools that are simple to use and maintain. Box does this in a couple of ways.
First of all it's a cloud-based system. That means that all of the software elements are updated on the back end and as administrators you aren't stuck trying to distribute every patch that comes down the pike to your end users. In addition, Box updates and changes the software on a regular basis. You get updates sometimes on weekly basis instead of a two or three year cycle.
Second of all, there are mobile pieces in place, so you can get your files any time and any place. Just last week Box released an upgrade to the iOS version of Box that provided some key enterprise pieces including document-level password protection and SSO login ability to access enterprise identity systems.
Box files sync across the system automatically, so no matter where you access your files, you get the most recent versions. Box also uses a freemium model to build interest from the ground up. Box's formula is to let end users come to IT and tell them about the service, rather than the other way around. After they get the first wave hooked, they attempt to get the company to sign up for the paying version.
With today's $48 million boost, Box should be able to build out its cloud infrastructure even further providing the foundation for an enterprise-class cloud-based system. And you should care because it shows that Levie and his company might be onto something and you need to understand what this means and how you can monitor and work with companies like Box in the future world of enterprise software.
Photo by Alexyv on Flickr. Used under Creative Commons License.