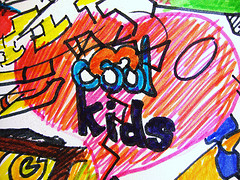 Cloud computing is clearly having a huge impact on the technology industry. Recent reports have US CIO Vivek Kundra putting pressure on departments to get involved in cloud computing and to do it quickly. Just the other day news reports surfaced that Microsoft is intending to devote 90 percent of its R&D budget to the cloud. If these major players are in, what's holding you back?
Now, just because the other kids are doing is not necessarily a good reason to shift your entire IT focus to the cloud. Think about what your mom said: If all the kids jumped off a bridge, would you? Peer pressure is a powerful force, but it shouldn't be the driving force behind your IT decisions. It should be about how it maps to your particular business requirements.
But when Microsoft announces that it's devoting $9 of every $10 to cloud development, you have to at least wonder what the heck is going on. This isn't some small amount of money we are talking here. As Kevin Jackson points out on the Forbes Cloud Musings blog, "Since Microsoft's annual R&D budget this year is $9.6 billion, this investment translates to a massive $8.6 billion." That's some serious dough.
What's more, Microsoft's bread and butter is on the desktop where mainstays Windows and Office continue to generate the majority of the profits. But perhaps Microsoft sees the future in the cloud and realizes that the money from these sources could dry up at some point as companies move away from expensive licensing and toward cloud-based solutions (like Office 365).
I'm not sure what Microsoft's long-term strategy is or how much you can believe the hype about their foray into the Cloud, but the company is clearly spending money there and hope to at least have a stake. Windows Azure, the company's Platform as a Service (PaaS), is certainly getting some attention.
But regardless of what Microsoft really does, the fact they are making this noise about the cloud is a bell weather, and as such you need to at least be paying attention. It doesn't mean you have to put that kind of percentage of your budget in the cloud today, but you have to at least begin looking at it and the pieces you will need in place to help build and monitor that cloud when the day comes to flip the switch. All the kids are doing it may not be any better a reason now than when you are kid, but in this case, maybe there's a good reason they're all doing it, besides being slaves to fashion.
Photo by Web_Anna on Flickr. Used under Creative Commons License.