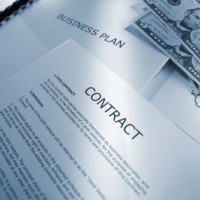 The Hub Commentary_
The final quote sums this up, "You cannot outsource responsibility".  IT still owns the delivery of service.  In my many years as an analyst and consultant, you never ever outsource for cost saving.  Unless you are a hideously inefficient organization, it is never cheaper.  You must factor in 3-7% of the contract value as vendor management expenses and the provider must also make a profit.
Now you can drive costs out by accepting standards the provider brings to the table and as the article states, free your valuable resources for strategic work versus the commodity.  Deployment options must be weighed based upon the commodity – strategic nature of the service and in-house expertise.  In some cases as the article states, you may go outside to learn a new skill for a strategic service.  However, just because you have a bunch of folks that can do a commodity task doesn't mean it is well suited for your in-house staff.
I disagree with the survey results regarding unforseen costs and poor quality.  This all points to vendor management.  IT still retains responsibility and just because it is handed over to a provider doesn't mean IT stops managing the service.  Project overruns and delivery sit squarely with the project manager or vendor management group in this situation.
The other complaint that I doesn't hold water for me either is "they don't know my industry".   Unless you are contracting for an industry specific service/application, IT management is IT management across industries.  It's the applications and services that are different from industry to industry and thus why it remains incumbent upon IT to take leadership in managing the service providers.
The reason more and more of IT will be outsourced is because the service providers are going to the business, selling the business a service for a specific cost and value and they are making the buying options very appealing.  The downside to this is that vendor management is being overlooked.   As I've mentioned previously, IT owns the service and to stay out of perception versus reality debates regarding a service, IT must also monitor the service and build this into their vendor management practice.
There is no doubt the cloud and outsourcing options are here to stay and will continue to eat away at the data center.  Those that deploy, monitor, manage, and measure their services in mixed environments taking advantage of the best options will lead their industry with technology in the coming year.
How are you monitoring and measuring your service providers?
Michele
___________________
Even as the economy improves, the reality of IT service delivery is less positive: We're not willing to fight to hire talent, opting instead to outsource more and more, yet not investing in vital management tools and skills.  (Read Full Article…)