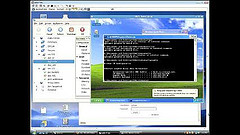 At the recent Microsoft Management Summit, Microsoft released details of an upcoming upgrade to its System Center product that will let IT pros monitor private clouds from the System Center console. It's significant because it increases Microsoft's presence in the cloud monitoring space.
System Center currently is a made up of a series of products that let IT pros monitor the server infrastructure inside their organizations including a configuration manager, a virtual machine manager, data protection manager and so forth. There are two key pieces in the upgrade.
The first piece is called Advisor and according to Infoweek,  it monitors the system and collects data in Microsoft Azure. As the system builds a knowledge base of configuration information, it sends out alerts of potential trouble spots.
It's important to note that this product is focused on a Windows Server environment, but for Microsoft shops, the new Advisor piece provides a way to monitor your server configuration in the private cloud and find trouble before it affects a large number of users.
The other piece is software for managing and deploying a self-service portal. If this sounds familiar, it should because recently we wrote about the Cisco purchase of newScale, a product that provides Cisco customers with the same ability to build a self-service portal.
It's clear that the big players are getting into monitoring and private cloud provisioning in a big way, and that's because there is a developing market for these tools as organizations look for ways to understand and build private clouds in-house and take advantage of the economies of scale that private cloud services can bring. Vendors like Microsoft and Cisco are clearly looking to build or purchase tools that meet these customer requirements.
Monitoring is a key provision of private cloud computing because it's essential to have a big picture view across the entire organization's infrastructure. While Microsoft's solution is typically Microsoft-centric, it is interesting from a BSM perspective because it is about monitoring, deploying and understanding the IT infrastructure.
While many organizations will need more than a Microsoft-only approach, the fact that Microsoft is in the space, should be proof positive that it's something every IT pro needs to be paying attention to, whether yours is a Microsoft shop or a more heterogeneous environment.
Photo by cote on Flickr. Used under Creative Commons License.