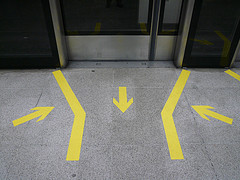 Just last week, IDC released a report on the growth of cloud management software over the next several years. A Computerworld article discussing the report said these results highlight the importance of having a solution in place to monitor a hybrid cloud environment.
The hybrid cloud refers to a set of services that encompasses both public cloud solutions from companies like Amazon S3, Salesforce.com and Verizon, as well as private clouds built in-house behind the firewall.  According to IDC, in fact, by 2015, the cloud management software market will grow to $2.5 billion.
According to the Computerworld article, this software will include:
"…virtualization management, automated provisioning, self serve provisioning portals, dynamic consumption based metering and capacity analysis, service catalogs, end-to-end real time performance monitoring and related management software tools deployed into public and private cloud environments."
As an IT pro, you need to be thinking about how this will affect your own company moving forward. Of course, this will involve deciding which services are better kept in-house and which are best out-sourced to the public cloud. Many factors will come into play when making these decisions including cost versus security considerations.
Regardless, being able to find ways to monitor the entire cloud environment both internally, and to the extent possible, externally, will be increasingly important as you move forward. One consideration you might want to take into account when choosing an external cloud vendor is the extent to which it provides information for your monitoring systems.
Some like Amazon S3, for instance, provide data you can use in your monitoring tools to measure and understand up time and other key metrics. You will want to take into account how easily you can independently monitor your external cloud services because chances are you will be judged by your internal customers based on your ability to understand and control the entire system–whether it's internal or external.  Finding tools and vendors that give you the ability to understand the whole picture will be increasingly important as you make the transition to cloud services.
Photo by Lars Ploughman on Flickr. Used under the Creative Commons License.