Microsoft seems to be paying attention to the Business Service Management (BSM) space, at least in its own way.  At the recent CeBIT show in Hannover, Germany, Microsoft unveiled a new PC monitoring tool called Windows Intune, and they also displayed the prototype of a new cloud monitoring system they are calling Microsoft Dynamic IT.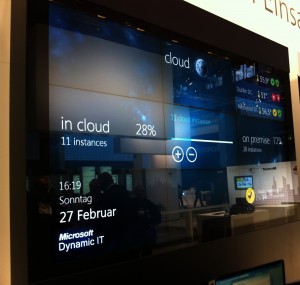 Designed in Microsoft Silverlight, the tool is visually appealing and they displayed it on a huge LCD screen giving it Mission Control feel. Instead of monitoring PCs as with the Windows Intune product, it gives you insight into the overall health of the servers running your cloud services.
If everything is running smoothly, a green check mark appears next to the server name, but if there is a problem a red X appears letting you know there could be an issue that requires your attention. The prototype was connected to three servers located somewhere in Microsoft's vast booth. A picture of the main control panel is shown below: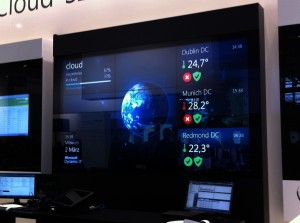 As administrator, should you encounter a problem,  you can drill down into the server in question, as you can with Windows Intune, discover the nature of the problem and take action to fix it. In the example shown below, the Redmond server needed a patch installed.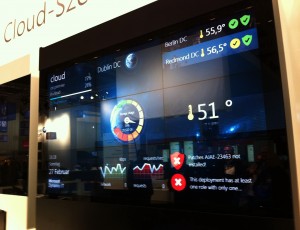 Monitoring tools like BSM of course give you a much more comprehensive view of your systems, but this type of tool proves that monitoring in general is becoming a key task for IT, and that having these types of tools in place will become increasingly important moving forward.