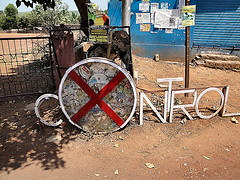 What do you suppose worries businesses about transitioning to a hybrid cloud computing environment — that is one that includes both public cloud services outside the firewall and private clouds inside? Interestingly enough, it's management, the subject of this Blog.
When asked in recent survey, what worried business most about cloud computing, a whopping 71 percent of respondents answered concerns about managing a hybrid environment. Ironically, according to an IT Pro article citing the survey results, in spite of this, 91 percent of respondents were thinking about a hybrid cloud.
The survey  was conducted by marketing and research firm Vanson Bourne for service provider 2E2.
What these findings show is that there is a huge disconnect between what companies think they want in terms of a cloud solution, and there ability to monitor, manage and deploy it. There is a lack of understanding of how to make sure the public cloud vendors are keeping to their Service Level Agreements (SLAs) and how IT as an organization can keep an eye on the entire organization, even as part of the infrastructure shifts to public cloud services.
There are tools, techniques and systems organizations can put in place that give that vision across systems. While there are limits to managing information outside the firewall, the ability to manage and monitor should absolutely enter into your decision-making criteria when choosing a public cloud vendor.
One other interesting data point found that more than half of respondents, 56 percent, were concerned about "losing control of their infrastructure." While companies may be right that managing cloud resources is a difficult task, it's also not impossible and there are tools available to help.
What we seem to be witnessing here is a transformation. In the first phase of cloud computing, IT was resistant. Now it seems to understand that the some form of cloud computing is coming, but there seems to be a lack of understanding, if these results are to be believed, about how to proceed and how to maintain control of the computing environment.
What they have to learn now is that total control outside the firewall is probably impossible, but some semblance of control is certainly well within reach, and there are systems that can help.
Photo by runran on Flickr. Used under Creative Commons License.