The Hub is a data center community for the topic of Business Service Management.  Mission, simple – bring together a community with varying backgrounds as technologists, analysts, consultants and yes, even some vendors to facilitate dialog, sharing ideas, experiences, best practices and all the resources I can put my hands on!  Consider The Hub your index to all things Business Service Management and most important, have some fun!
If you would like to guest post, share a resource or share a link, drop me an email, we would welcome guest writers!
Welcome and Join the Conversation!
Michele
michele@TheBSMHub.com
The Hub's Current Cast of Characters
Michele Hudnall – Editor-in-Charge
michele@TheBSMHub.com
I've done a little of a lot in and around IT – operations, application developer, consultant, implementer, product management, marketing, industry analyst and even a certified ITILian – we'll talk about views on that another day.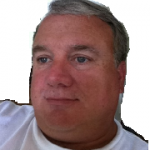 Tobin Isenberg – BSM Jedi
tobin@TheBSMHub.com
He's done a lot of a lot in and around IT – leader of operations / support / services teams, developer, product management, multi-platform development / management / support, networks, applications and a certified ITILian.
Additional Contributing Members
Lee Frazier  –  Randy McDonald  – Karen Nemzek  – Manjunath Papaiah
Not-so-small print, we do work for vendors and in the Open Source community spirit, the opinions do not represent the opinions of our employers.  This site is personally funded and managed by those who participate in the conversation.