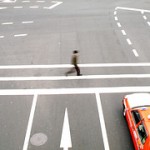 For businesses, it's always hard to get all the possible value out of the different systems that help keep a company operating. One way you can begin to see that value is at the intersection of BTM and BSM. B what? I hear you saying.
Let's back up and explain the terms. BTM stands for Business Transaction Management. As Sean Larner wrote on the L'abre Solutions blog, "Business transactions are the simple and complex entities that produce business outcomes." Therefore, Business Transaction Management is the act of managing those transactions. This is not to be confused with Business Process Management (BPM), which lets you set up complex business work flows to automate the act of moving work through the enterprise to completion.
Where this gets interesting is when BTM crosses paths with BSM, which of course stands for Business Service Management, the very subject of this blog. One thing we cover in great detail on this blog is how to deal with service level agreements (SLAs). In his post Reaching SLA Nirvana, Lee Frazier offers 8 ways to reach that elusive goal of controlling your SLAs.
Finding a coherent set of tools is a big part of that, and as Larner points out in his post "utilising BTM it is now possible to define and measure, success/failure (state) and time based business SLAs…" Larner goes on to define a set of vertical tasks that could be measured in this manner including investment banking trade lifecycles and  retail transaction flows.
The beauty of this type of measurement is that you can link it to your BSM strategy and find real business value that can help you better understand your business. BTM might not be something that you're acutely aware of, but by having it in place, it can work with your BSM system and provide you with a deeper understanding of your business at an extremely detailed level.
Photo by Joshua Rappeneker on Flickr. Used under Creative Commons License.