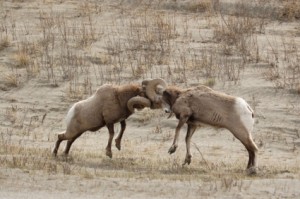 I took a test on SearchCIO-Midmarket.com today to clear my head from other more distressing work details.  I've been in the deep end of the social media swimming pool for the past 90 days and I've read many interesting articles, books, blogs, you name it on social media and inbound marketing.  I've also read my fair share of articles regarding who in IT owns and manages social media and it's process for your company.  Most are pointing to the CIO.
Screech, time out, slow down, hold on – IT in most businesses is not currently aligned to managing system performance in alignment to the objectives of the company and do not practice good business service management.  Thus the explosion of service providers creating competition for the business and new flexible and simple buying models from the external providers.  When you ask an IT professional at a cocktail party what they do for a living, the response is generally, I'm a data base administrator, I manage networks, I write applications, the list goes on.  When the answer should be I sell insurance for the largest organization in the world and I manage the network that interacts with our customers.
Rewind – back to the first question, so the organization that does not currently understand business objectives and priorities of the company is now being looked at to manage and implement the social media process for your organization's brand and marketing.  This is like oil and water or two battering rams knocking heads – or Michele and Tobin daily – Marketing versus Product Management 🙂  The infrastructure that will be used to grow awareness and dominance in the marketplace won't be managed by your IT organization, this is a marketing strategy with new, free and public tools.  It is live and in real-time interactions versus the days of old with snail mail flyers and phone calls – it's brand, strategy and just a new set of tools that are free and in the domain of the cloud.
The touch point into IT is when you finally strike gold, go viral and have a swarm of killer bees after you coming into your web front.  Then your IT organization should be alerted that a crazy marketing person is about to make revenue quota in an hours worth of sales on your network.  In case your marketing folks forget that there might be capacity constraints in taking orders and creating revenue through the network.  Then IT should have the business service management practices in place and the early warning system that value / volume of transactions are spiking and can take action to increase capacity to cash the checks and grow revenue.  The alternative is melt down, lost revenue, lost customers and a very angry marketing team that worked hard to bring customers to the business.
We can no longer think in terms of business and IT, IT is the business and both have to have the same objectives, know the priorities and understand the points of interaction and impact to be successful together.
How well did you do on the test and how are you supporting your business growth?
Michele