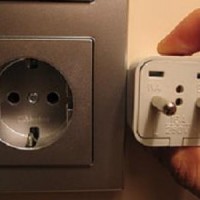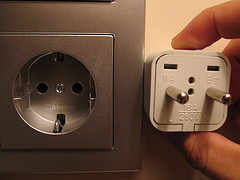 Without a doubt the three trends having the biggest impact on the enterprise today are mobile, social and the cloud. These three elements have put the ability to access and share information easily into the hands of every employee with little or no intervention from IT, and from the perspective of some CIOs, that's a very scary prospect indeed.
In a recent article on CIO Insight, A World of Risk: Are CIOs Up to the Challenge, author Irfan Salf looked at some of the risks associated with these technologies. Like it or not these, technologies are driving the movement toward what has been called the consumerization of IT.
In an article last week on Fortune, Brian Caufield talked about this trend saying that unlike the old days when IT dictated exactly what devices were allowed in the enterprise, and which ones were not, that power is fading fast as people (particularly executives) want to use their iPads and iPhones at work.
Beyond the devices, the cloud and social media tools bring another layer of simplicity for end users and complexity to IT pros in terms of monitoring and mitigating risk for the enterprise. The good news for users is that it means they can get their files anywhere from any machine, but conversely that could be bad news for you if it means dealing with compliance and governance headaches.
Like it or not , however,  the ship has sailed and you can't really go back to the way you were before. The fact is that even as the cloud/mobile/social could life difficult for IT, locking down your enterprise is as counterproductive in its own way as shutting down the Internet was in Egypt in January. It hurts you as much as it helps you.
In the end these trends aren't going away, and they can help build and enhance your business.  The fact is that you need to find a way to make this all work.
One way to do that is to use monitoring tools to help you get as big a picture as you can of your entire system. PC monitoring can help you track laptops. You can jump on the bandwagon and create custom apps to help you track mobile devices or you can give your employees access to your secure environment, so that when they are working on work-related materials they are better protected.
Just recently, I wrote about how companies like Box.net were changing the face of Enterprise software. One of the features of the most recent Box iOs release was aimed directly at this type of situation by giving your users SSO access to enterprise identity systems.
Instead of fighting against a change that can ultimately help your organization, look for ways to make it work for you and find ways to use the systems you already have in place. Monitoring tools can help you find that compromise you need to free your users, yet give you the control you need.
Photo by sfllaw on Flickr. Used under Creative Commons License