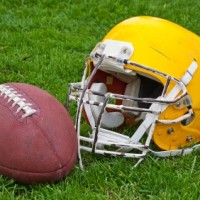 I can already hear you asking and scratching your heads, "Michele, what do those 3 things have in common – cmon, get real".  Yes, I'm a long term IT nerd and tremendous football fan that remembers everything.  Heck, I fessed up to crashing a data center for 7 hours in an earlier post.  My motto:  go large or stay home or as we say in the south: " if you can't run with the big dawgs, stay off the porch"!
Back in 1999 Victoria's Secret ran their first ever Super Bowl ad, $2.7M for 30 seconds.  Early days of online retail, wind back the clock and clear the cobwebs, yes, these were the early days of Amazon and the revolution to online sales and web hosting.  Then the unthinkable happened, 1M website visitors in an hour, was IT ready for this traffic?  Heck no!  Did IT and Marketing prepare and communicate this impending event, likely not.  Headlines:  CNNMoney 2/1/1999 "Victoria's 'Net Secret is Out" .  So can I fault them in these early adopter days, nah, I applaud them as market innovators.  However, they brought the data center to its knees.  Marketing created interest that the data center could not fulfill upon in an effort to generate Valentines sales with both men and women in an audience estimated at 100M so ~3 cent spend per customer and generated millions in orders.  Not a bad return.
Now roll the clock forward.  It was almost 10 years before Vickies (as I call them) purchased another Super Bowl ad in 2008 – USA Today 2/1/2008 "Victoria's Secret back to Fiirt with Super Bowl". No outage headlines this time, but this is a prime example of Business Service Management practices and IT understanding and operating with the business objectives in mind.
The moral of the story is IT and the business must link up in order to support major bursts in spend, marketing,  Super Bowl ads and traffic on the infrastructure to reap the biggest return on the investment.  This year's ads are $3M for a 30 second slot.  Who's "going to the cloud"?  Who leveraged the cloud for the additional one time capacity – now that is a story I'd love to read about linking Business Service Management and Cloud strategies.
Who's going to make IT headlines after this year's Super Bowl or will it be 2012 for the Cloud Bowl headlines?  How cool would it be to make headlines because you leveraged the Cloud for additional capacity to reap the greatest reward of a marketing spend at the Super Bowl? Business Service Management in Action!
As much as it hurts me to tell you this on so many levels, Texas Stadium is IT ready, Check out this video.
What I do find fascinating about this is that Texas is experiencing an unusual cold snap and they are experiencing power outages.  However, the news says the power outages will not impact Texas Statium, no guarantees to all the Texas TV watchers, but the event is supposed to be impact free. 100M viewers will determine that on Sunday!
P.S. – In case you  are wondering – I'm a serious Colts Fan, but this year the color of the helmet in the feature picture is no accident – Green Bay all the Way!