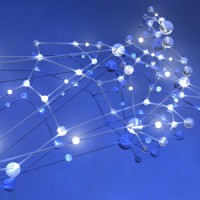 Face it, we all blame our siblings for everything that goes wrong, in my case my baby brother – who towers over me.
Today I'm writing an article instead of just sharing the news having spent a little time consulting and reviewing major sourcing contracts for customers and being trained in the Ross Perot bootcamp of outsourcing early in my career.  What I always find amazing is how much trust a subscriber puts in the provider during the contract negotiation.  On one hand there is trust (I call it naivety) and the provider was successful in creating a relationship, playing on emotion and expertise in the market.  On the other hand it is a recipe for disaster,  a lose – win situation for you the subscriber.  Know your rights.
Cloud computing is still just outsourcing, however, agile and dynamic technology enables a more dynamic purchasing option than in an early adopter phase.  What differentiates the providers at this time is their maturity to manage the services and service level agreements and the flexibility of their services.  When the market matures, we will reach a state of similar services, standard agreements and get down to price based decisions.  Price based decisions currently reflect the "buying" of a customer base and immature operating processes.  Buyer beware in these situations of early adopter buying and low cost options – shame on you the buyer.
Here's my usual SLA and sourcing advice.  Outsource the commodity, the services that are absolutely the same regardless of industry, stop being unique, special and different and accept the standard and low cost option.  Go back to my Service Value chart.  Remember you still own the services and you can't blame your sibling.  To that point, you own the service level – availability, performance, response, contract termination, etc.  Just remember the more stringent you are with the terms the greater the risk to the provider and the higher the cost.  Evaluate their standard terms and fill in the gaps, but fill them in appropriately based upon the value of the service.  Do not tell the provider "how" to deliver the service or how to manage the infrastructure, you are outsourcing for a reason.
My prediction for this year is that a major customer will engage with a major provider and there will be a major outage this year and there will be front page headlines creating noise how the cloud fails.  I will point back to front page Wallstreet Journal news of just about 10 years ago.  IBM, Seibel and SAP fail and Hershey misses Halloween – their largest candy selling season.  Pages and pages of an article playing to the hype of the big names and the market and failure.
I remember exactly where I was when I read the paper, waiting on my relentlessly late co-worker in the lobby of a San Francisco hotel.  Net of the story, change management and testing issue and Hershey found we are not loyal to chocolate.  We will go to another drugstore for a brand of toothpaste, but when we want chocolate we will take what is on the shelf.  Moral of the story was Hershey missed Halloween, Thanksgiving, Christmas, Valentines and most of Easter to sort out their order to distribution challenges for what they thought was "14 days, we can fix anything in 14 days".
I predict the same hype will occur here and it will boil down to a mismanaged, lack of defined and monitored SLA's.  Just because you subscribe to a service does not alleviate you from the responsibility of the service and contract.
Monitoring, management and measuring cannot be an afterthought – how are you monitoring your service provider(s)?
The article that riled me up for this post is the following:
Cloud Computing (still) Needs a Bill of Rights – ZDNet
Back in December, after Amazon summarily pulled the plug on WikiLeaks using its servers for alleged violations of terms and conditions, the CTO of Fujitsu Technology Solutions wrote that the action constituted a serious threat to the business of cloud computing:  (Read Full Article….)